Bleached Hair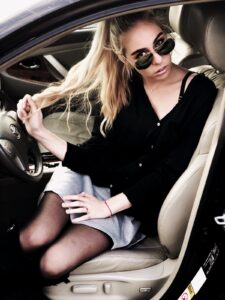 We offer 3 types of bleached hair: Slavic, Asian, and Uzbek.
Slavic (Russian) Bleached Hair Wholesale
Slavic (Russian) natural hair is well known and popular throughout the world. Its popularity is due primarily to factors such as the variety of patterns and colors. Slavic hair has a large palette of colors from natural light, blonde shades to dark, but there is a bit of a shortage of this type of hair.
Many consumers who buy natural hair (beauty salons, manufacturing plants for the production of wigs, and so on) are switching to Uzbek bleached or Asian hair for this reason. However, there are many companies who, for various reasons, want to continue to work with Slavic/Russian hair, but can't afford to pay the market price.
For these clients, we offer discolored (bleached) Slavic hair. It is based on 100% gray, natural Slavic hair, which is bleached and then is colored in various shades of light colors. The original structure of the Slavic hair is sold with an intact cuticle and it is soft and silky. Because we only use high-quality materials the coloring pigment is resistant to washing out for several years. This bleached hair has the best recommendations from both salons, and from end customers.
Asian Bleached Hair
Our company has more than 15 years of business experience in wholesale natural human hair, and we are a major wholesale supplier. In the market of raw hair we find that there is a shortage of light Slavic hair, however, thanks to the many years of experience of our experts, we found a decent alternative: Asian bleached hair.
Asian bleached hair is a unique product offering. Discoloration and subsequent coloring of Asian hair is produced at our factory in Europe with special technology, using high-quality dyes produced in Europe. We offer quality colors that are not easy to come by including chestnut, ash blonde, and platinum blonde hair. Thanks to technological innovation, this hair is soft and silky after dyeing, allowing it to be used for hair extensions.
This technology provides for the manual production of this type of hair with treatment of separated strands. So dyed hair does not lose color and does not deteriorate, thereby providing an alternative to natural light European. hair.
Our experts care about quality and don't use machines to process strands of hair — we also don't use silicone. And after bleaching our experts thoroughly wash the Asian hair, making it fully ready for future use.
This product is of high quality and has no analogues as the basis of production is carefully selected feedstock, quality dyes and multi-stage control of our specialists at all stages of production.
Uzbek Bleached Hair
Despite the fact that the Uzbek hair is collected in Asia (in Uzbekistan, Kazakhstan and Kyrgyzstan), its characteristics are different from most Asian hair–it has texture similar to European hair with its usual softness and silkiness. This hair also has naturally body wave. Therefore Uzbek hair is very popular around the world in hair extensions salons as it is an excellent substitute for European hair. After it is bleached and colored, it gets beautiful European natural light shades. This hair is easy to work with and it is amenable to treatment with the latest hair extension technologies.
If your clients have light hair color and they want high quality hair extensions with beautiful, long-lasting, but not expensive hair, then the Uzbek bleached hair is exactly what you need.
Bleached Uzbek hair is made by hand in our factory in Europe with a special technology that allows the hair cuticle to remain alive, soft and silky.
Our Current Bleached Hair Pricing Per Kilogram in U.S. Dollars
(Shipping Not Included*):
| | | | |
| --- | --- | --- | --- |
| Length | Slavic bleached | Uzbek bleached | Asian bleached |
| 45-50cm | $1,900 | $1,600 | $1,300 |
| 50-60cm | $2,100 | $1,800 | $1,500 |
| 60-70cm | $2,500 | $2,000 | $1,700 |
| 70-80cm | $2,800 | $2,400 | $2,000 |
| 80-90cm | | $2,600 | $2,400 |
* Please contact us for the additional information and shipping options/prices.
Gallery of Bleached Hair We Have Sold Previously